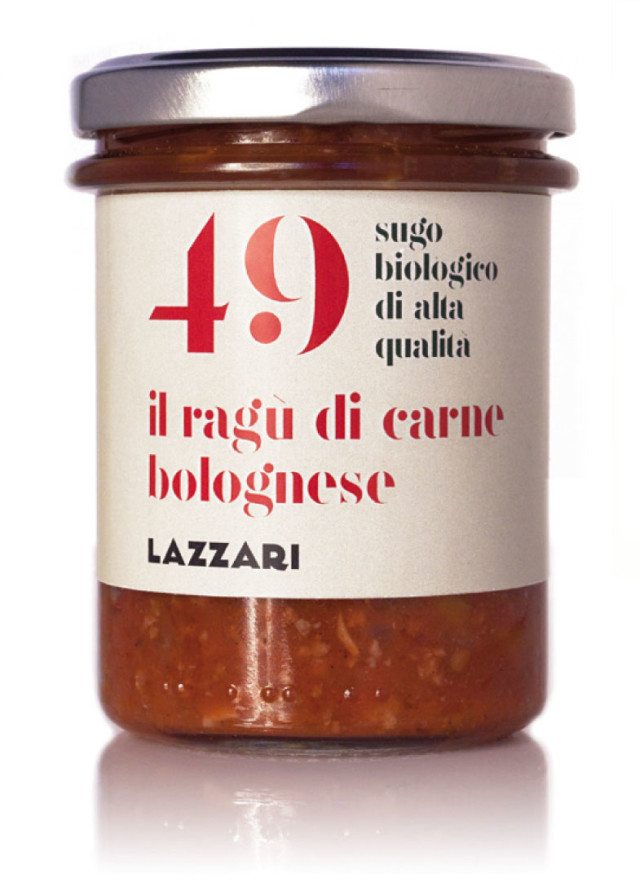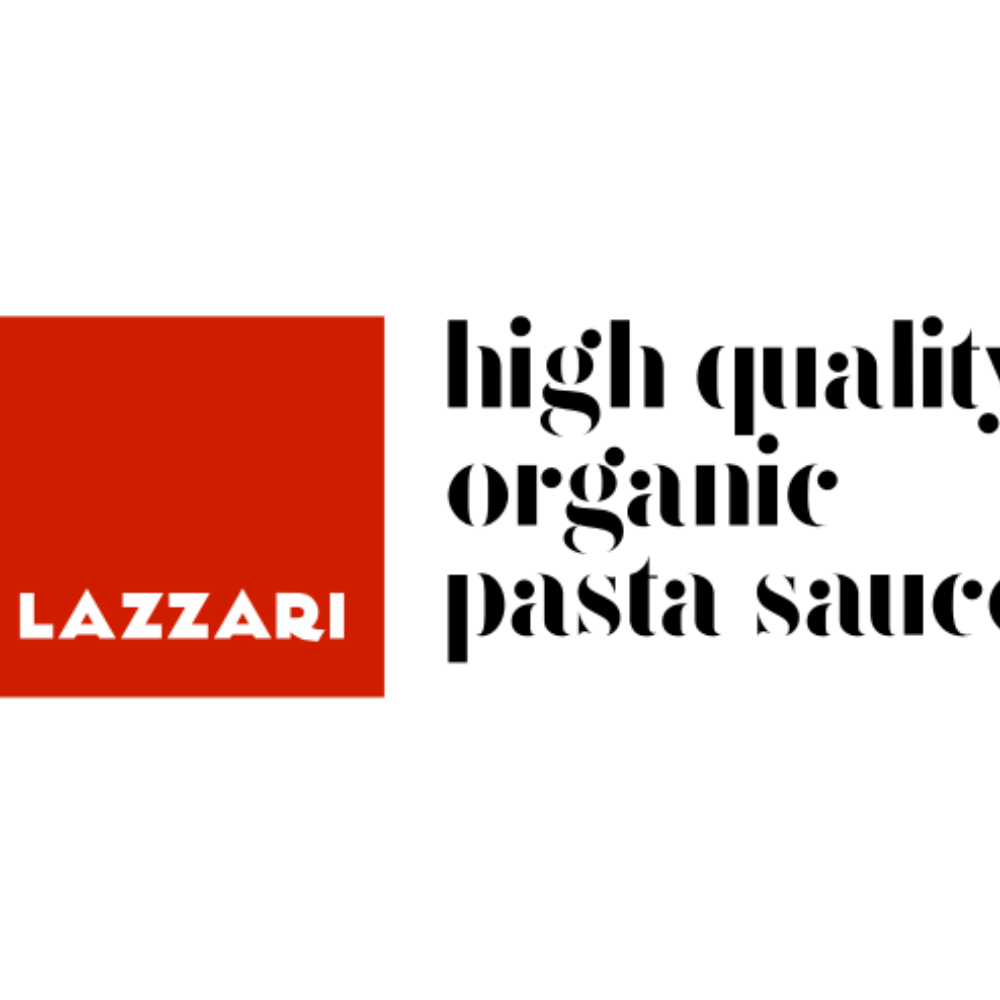 Sauces and salted creams
|
Even ready-made pasta sauces can be of the highest quality, as is this this Bolognese meat sauce from Lazzari Food that is fragrant, intense and compact.
Translate
Product description
An intensely flavoured sauce with a hint of spice, it is made with selected Italian organically farmed meat.
Translate
Ingredients
Peeled tomatoes* 68 %, beef meat*15 %,pork* 5%, extra virgin olive oil*, onion*, wine*, carrot*, CELERY*, garlic*, bay leaf*, pepper*, nutmeg*, cloves*, salt. (*Organic)
Translate
Allergens
Celery
Certifications
Nutrition Facts
| | | |
| --- | --- | --- |
| Average nutritional values for | 100 | g |

Energy value
501
Kj
119
Kcal

| | | |
| --- | --- | --- |
| of which saturated fat | 2.5 | g |
How to cook
Bring the water to a boil and add 200-220 grams of pasta. Cook the pasta until it is done "al dente" (firm to the bite) and drain.
Translate
How to serve
Then put it back into the hot cooking pan and add the entire content of the jar. Heat for a minute over a slow flame, mix well and serve.
Translate
How to taste
Add grated Pamigiano Reggiano.Ideal served with tagliatelle, rigatoni, or fresh fettuccine, enjoy it with a sprinkling of Parmigiano Reggiano cheese.
Translate
Key Facts
Register as buyer to view these fields
| | |
| --- | --- |
| Maximum annual production | ********* |
| Minimum order quantity | ********* |
| Price comment | ********* |
| Private label availability | ********* |
| Shelf life | ********* |
| Product availability | ********* |
Packaging
| | |
| --- | --- |
| Barcode (EAN) | 8 068020 992240 |
| Storage temperature | 12 - 24 °C |
| Product size | 180 g |
| Packaging typology | Jar |
| Packaging material | Glass |
| Packaging sustainability | 100% recyclable , Made up of only one material |
---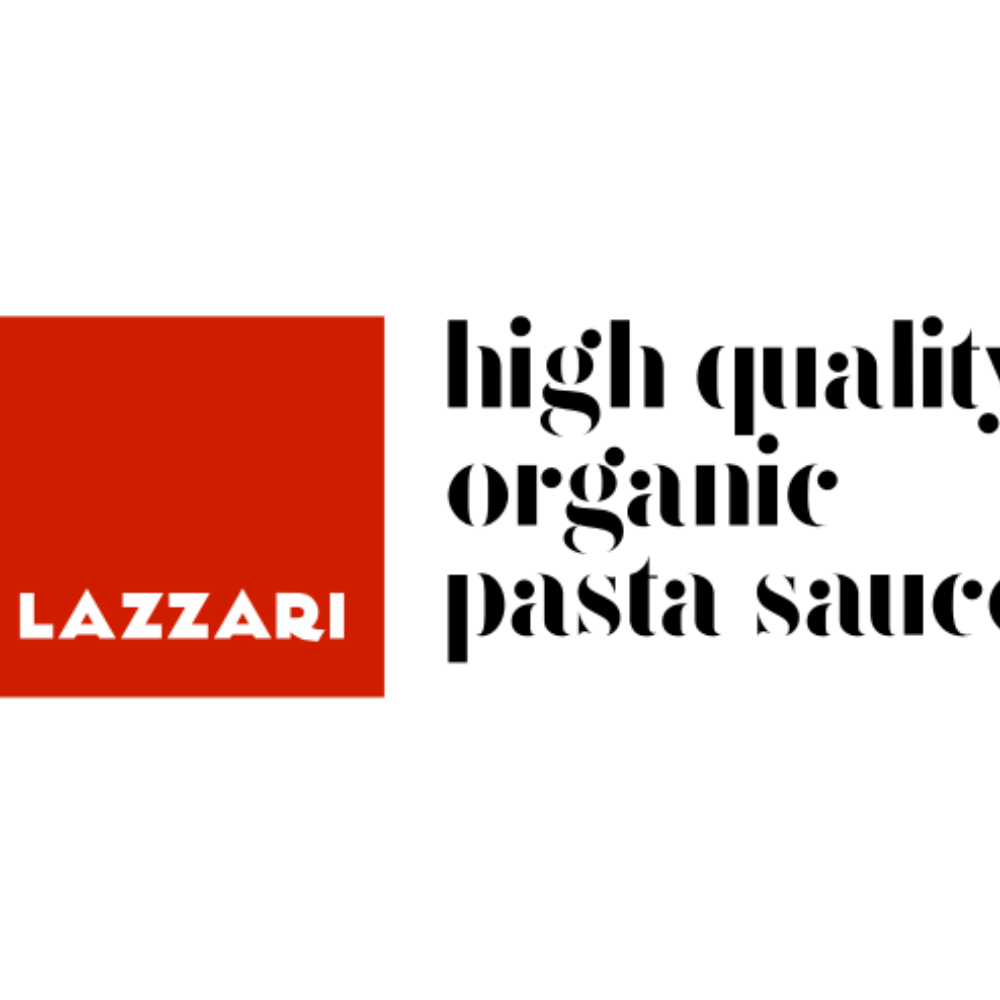 Largo Ponchielli Amilcare, 6, 00198 Roma, RM, Italia
http://www.lazzarifood.com
Production site
Villamagna, CH, Italia
---