Maioliche Extra virgin olive oil from Peranzana olives - 500 ml
Translate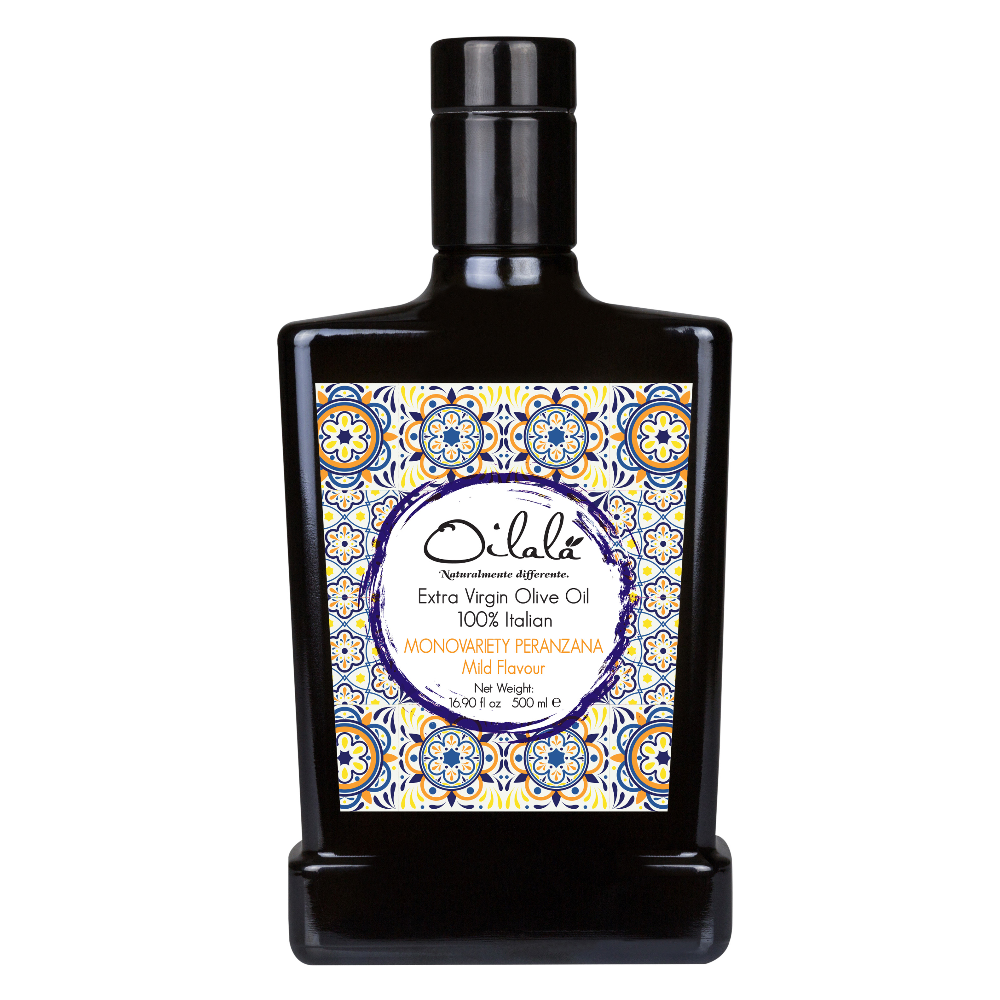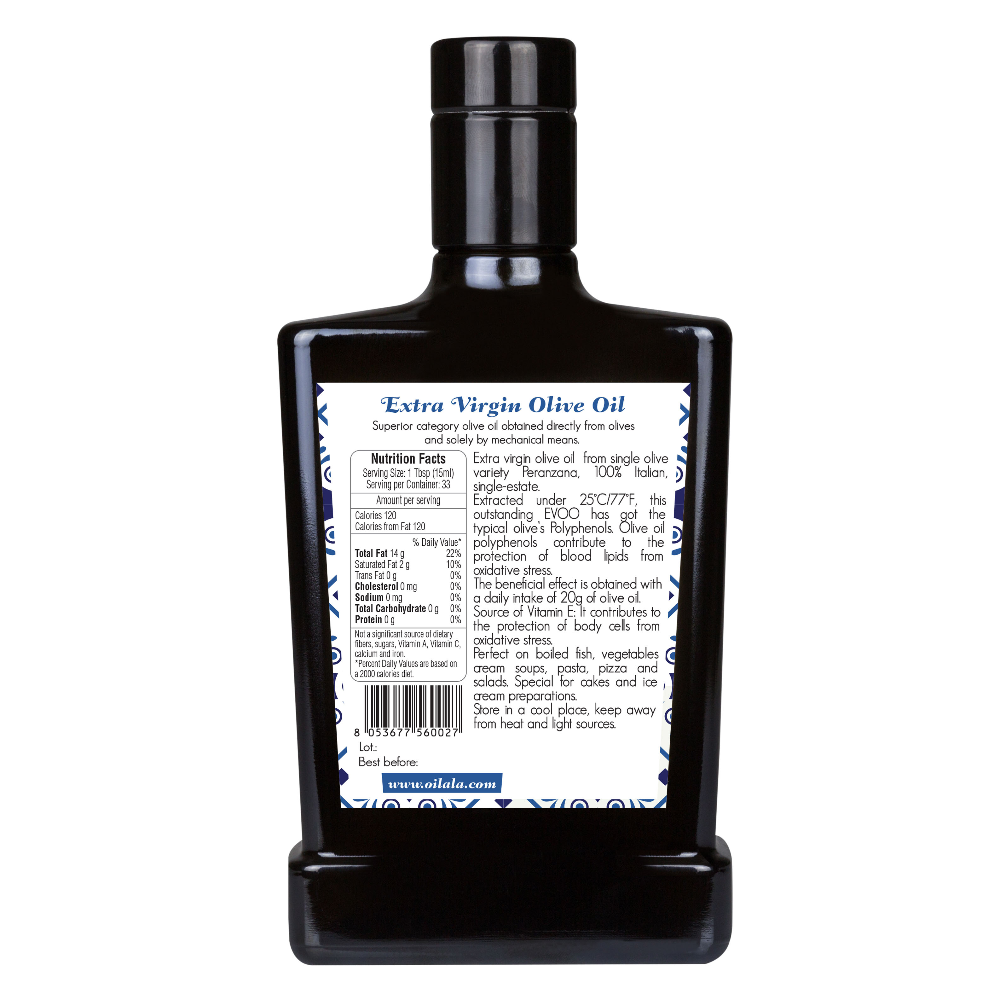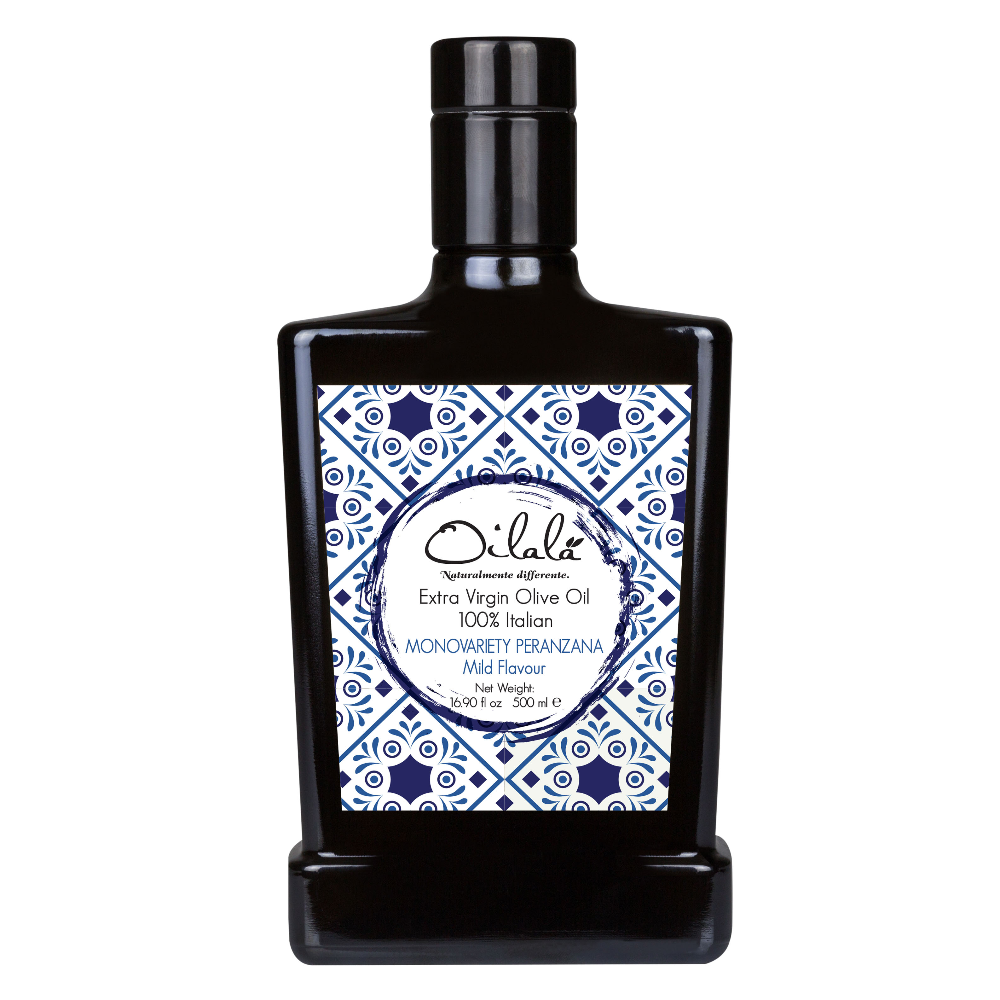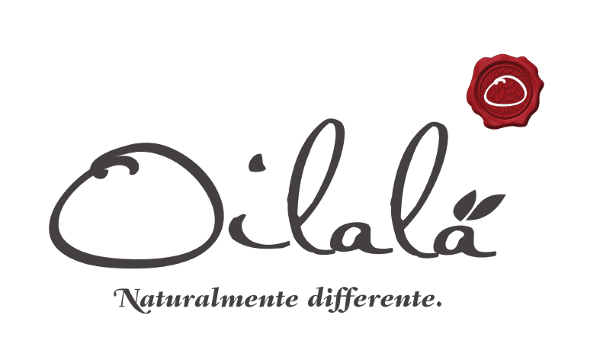 Product description
Our Monovariety Peranzana is the perfect choice for those who prefer a milder extra virgin olive oil with a sweet flavor.
Translate
Ingredients
100 % Extra virgin olive oil
Translate
Certifications
How to cook
Not necessary
Translate
How to serve
Enjoy the nice flavors of white fruit, lettuce and roasted almonds, slightly peppery after taste. Best to dress your sea food or fish salads, boiled fishes, steamed shrimps or more classical dishes like salads, pasta or raw vegetables.
Translate
Key Facts
Register as buyer to view these fields
Maximum annual production
*********
Minimum order quantity
*********
Private label availability
*********
Shelf life
*********
Product availability
*********
Packaging
| | |
| --- | --- |
| Barcode (EAN) | 8053677560027 |
| Storage temperature | 18 - 22 °C |
| Product size | 500 ml |
| Packaging typology | Bottle |
| Packaging material | Glass |
| Packaging sustainability | 100% recyclable , Made up of only one material |
---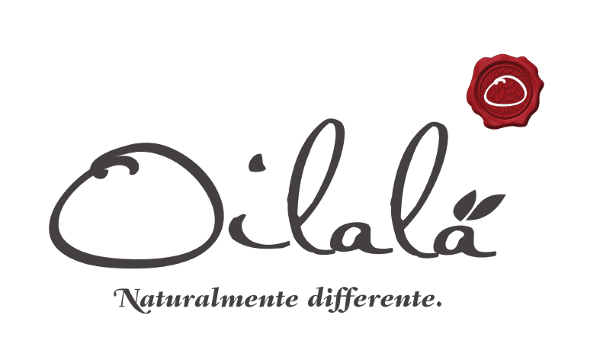 Via Callano, 119, Barletta, 76121 Province of Barletta-Andria-Trani, Italy
Production site
via Callano 119, 76121 Barletta
---