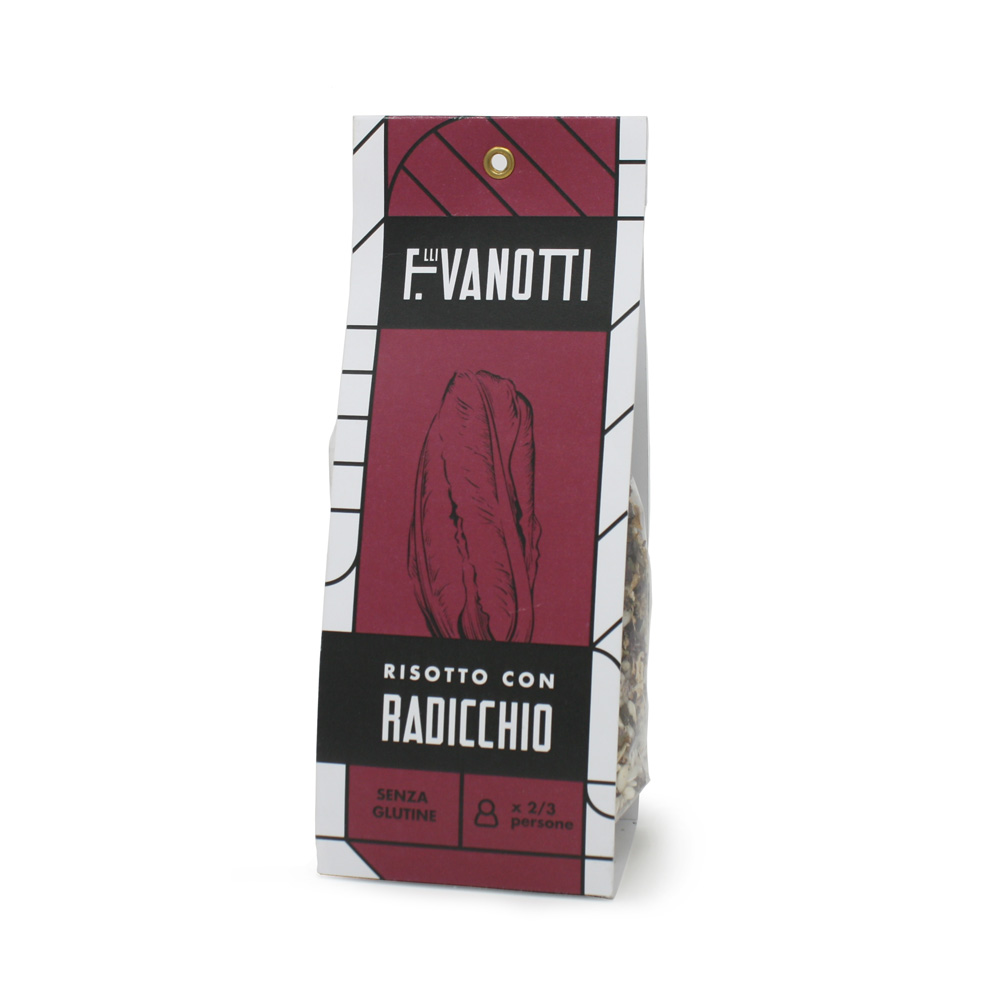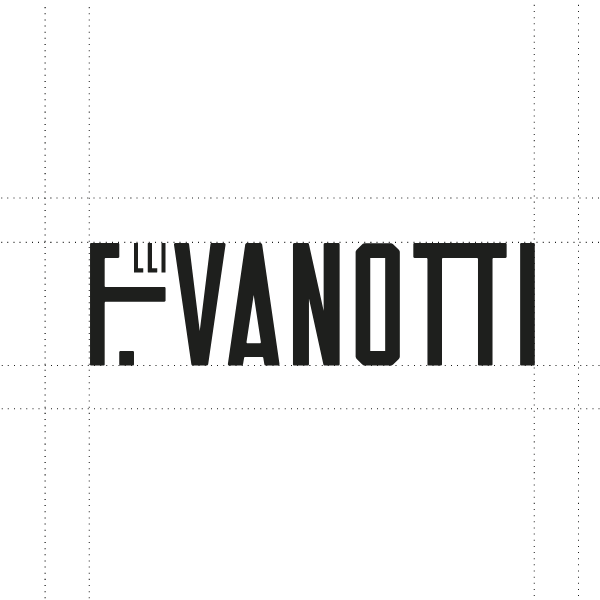 Product description
The Risotto with Radicchio is a ready to cook high quality Carnaroli rice. The pack contains all ingredients and just need some water to cook. Fresh, natural and healthy meal.
Translate
Ingredients
Rice, vegetable granular broth (salt, potato starch, yeast extract, maltodextrins, dried vegetable (carrots, onion, celery, parsley), sunflower oil, natural vegetable seasoning, rice wheat), dried onion, dried radicchio (2%).
Translate
Allergens
Celery
Certifications
Nutrition Facts
| | | |
| --- | --- | --- |
| Average nutritional values for | 100 | g |

Energy value
1357
Kj
362
Kcal

| | | |
| --- | --- | --- |
| of which saturated fat | 0 | g |
How to cook
In a pan heat two tablespoons oil, toast the contents of the package for about a minute, stirring, if you like, add ½ cup white wine and stir for a few seconds, cover with 700ml of hot water. Don't add any seasonings. During cooking, if necessary, add a a little hot water until cooked (18 minutes).
Translate
How to serve
It can be serve as main dished or as side dished to a rich dish with meal or vegetables.
Translate
How to taste
It should be eat immediately after cooking to preserve the consistency of the rice and to avoid to make it dry to much.
Translate
Key Facts
Register as buyer to view these fields
Maximum annual production
*********
Minimum order quantity
*********
Private label availability
*********
Shelf life
*********
Product availability
*********
Packaging
| | |
| --- | --- |
| Barcode (EAN) | 0705632005422 |
| Storage temperature | 16 - 18 °C |
| Product size | 250 g |
| Packaging typology | Bag |
| Packaging material | Plastic |
| Packaging sustainability | Made up of only one material |
---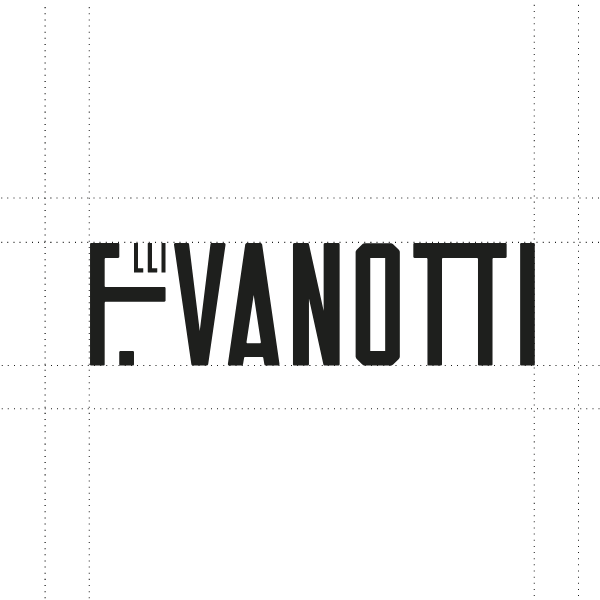 http://www.fratellivanotti.com
Production site
Valmacca, AL, Piemonte, Italia
---