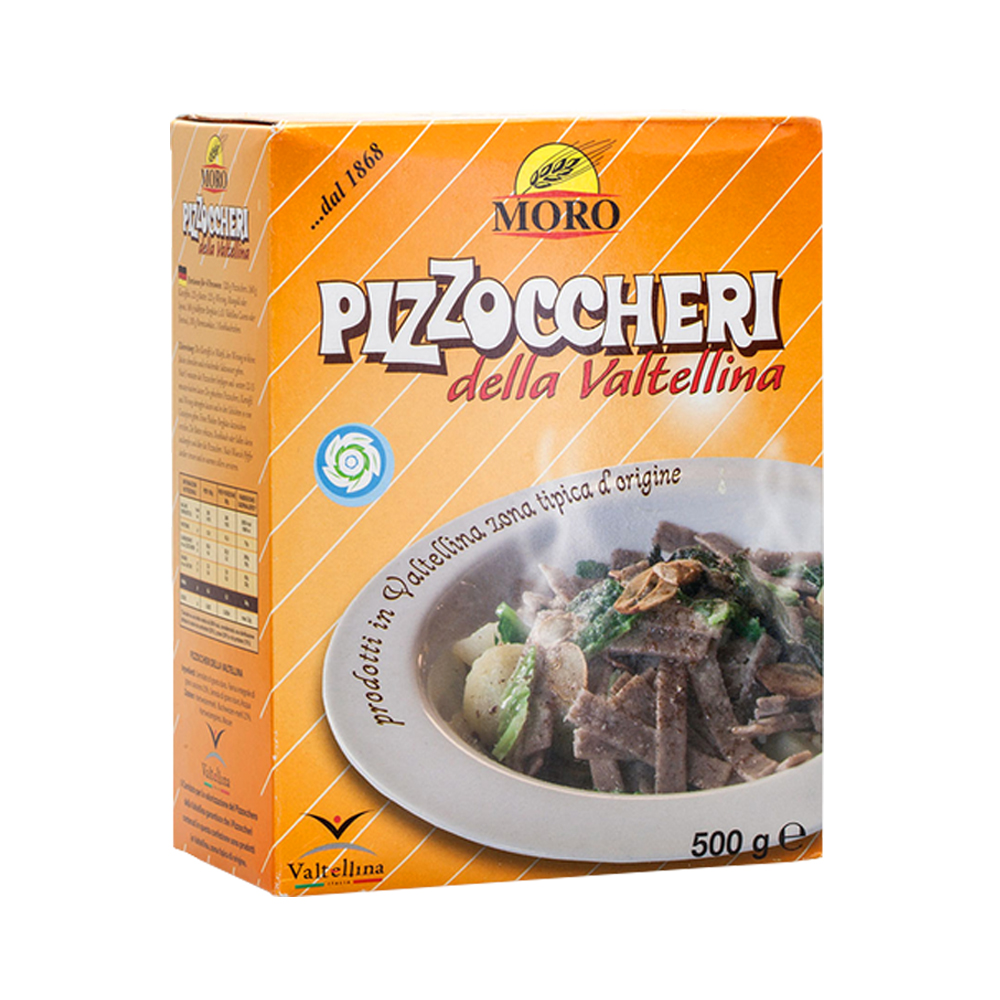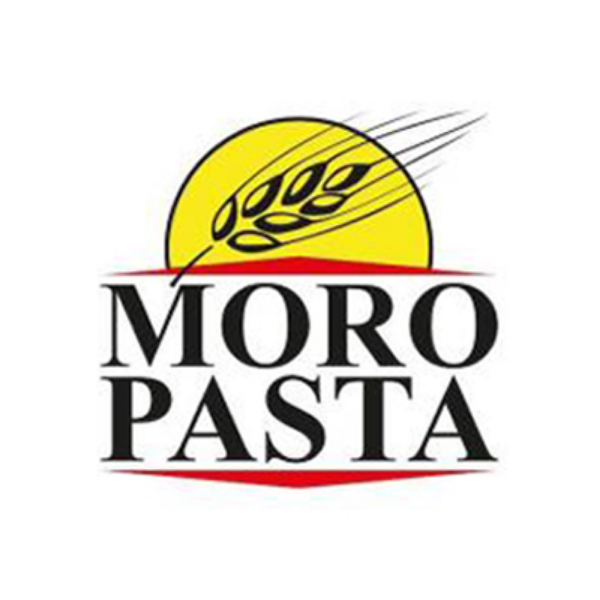 Product description
A typical dried pasta of Valtellina valley in north of Italy with buckwheat.
Translate
Ingredients
Durum wheat semolina, wholemeal buckwheat flour (25%), water.
Translate
Allergens
Gluten
Certifications
Nutrition Facts
| | | |
| --- | --- | --- |
| Average nutritional values for | 100 | g |

| | | |
| --- | --- | --- |
| of which saturated fat | 0.5 | g |
How to cook
Into a large pan of salted boiling water add the Pizzoccheri and cook for 12-15 minuts. Strain the product into a large serving bowl. You can eat the Pizzoccheri della Valtellina seasoned with any kind of sauce, for example tomato sauce or pesto sauce or with vegetables like for example potatoes, spinach or cabbage. The typical Valtellina recipe foresees that you first in the boiling water add some sliced potatoes and savoy cabbage. Then after 5 minutes add the Pizzoccheri and cook for 12-15 minutes. strain and add cheese, melted butter with garlic or sage.
Translate
How to serve
Pizzoccheri are to be served hot in the dish. You can put every kind of sauce you want for example tomato sause, pesto etc. and then parmesan cheese.
Translate
How to taste
Following to cooking in boiling water.
Translate
Key Facts
Register as buyer to view these fields
Maximum annual production
*********
Minimum order quantity
*********
Private label availability
*********
Shelf life
*********
Product availability
*********
Packaging
| | |
| --- | --- |
| Barcode (EAN) | 8009580002994 |
| Storage temperature | 18 - 22 °C |
| Product size | 500 g |
| Packaging typology | Box |
| Packaging material | Cardboard |
| Packaging sustainability | 100% recyclable , Low carbon footprint , Made up of only one material |
---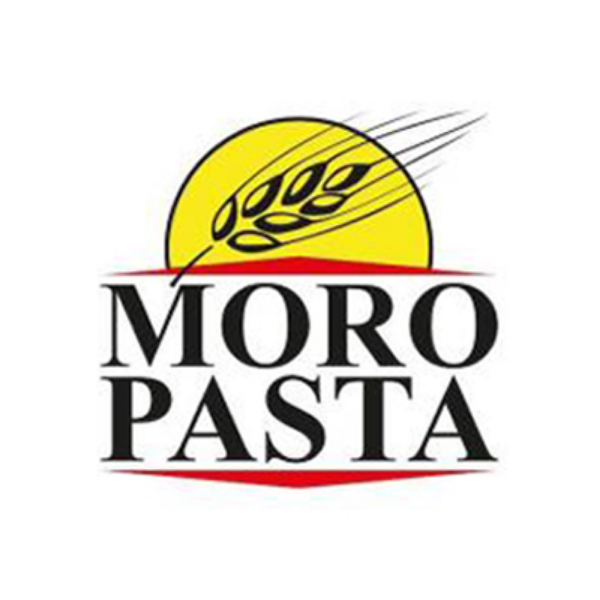 Via Nazionale, 4, 23020 Prata Camportaccio, SO, Italia
https://www.pastificiodichiavenna.it/
Production site
via nazionale, 4 23020 prata camportaccio (so) ITALIA
---